Cooking@Home

Easy meals to make in your barracks microwave: https://www.youtube.com/watch?v=alEyXJkinpw&feature=youtu.be

Learn how to make gimbap: https://www.youtube.com/watch?v=Y-Y9CXGRJPU

Learn how to make Crunchy Korean Fried Chicken (Dakgangjeong): https://www.youtube.com/watch?v=jSh6VJYRV-g

Not sure what to make? Get recipes based on what you already have in your refrigerator.: https://myfridgefood.com/


Instant Pot Recipe: Peanut Chicken
Ingredients
1 tbsp Olive oil
1 tbsp Sesame oil
2 pounds Chicken breast/ Or thighs Cut into small cubes
1 cup Chicken broth Low sodium
1/2 cup Peanut butter Unsweetened
1/4 cup Soy sauce Low sodium
1 tbsp Vinegar
1 tbsp Sriracha sauce Optional
2-3 tbsp Honey
1 tbsp Minced Garlic
2 tsp Ginger powder
1/2 tsp Red chili flakes Optional
1 Chopped Large Onion
1 Cup Peas
Salt To taste
Pepper To taste
2 tbsp Green onions Finely chopped, For garnish
1-2 tbsp Peanuts Roasted, Roughly chopped, For garnish

Instructions
Turn Instant pot to "Saute"mode and heat oil.
Add chicken, Oil, onion and Garlic until lighting browned
Add broth, peanut butter, soy sauce, vinegar, Sriracha sauce, honey, ginger powder, red chili flakes, salt, pepper and mix everything together.
Put the lid on and turn up the the valve to "Sealing." Select "Manual" mode and set the timer for 9 minutes.
When the cook time is over, turn the valve to "Venting" and do a quick pressure release.
Remove lid and stir everything together and ADD- peas.
Cook, uncovered, on "Saute" mode for a little longer, to reduce liquid and make the sauce thicker. ADD cornstarch if needed.
Garnish with green onions and chopped peanuts. Enjoy
Instant Pot Recipe: Creamy Garlic Parmesan Chicken Pasta
Ingredients:
1 pound (450g) chicken breast, diced
2 tablespoons extra virgin olive oil
1 small onion (or shallot), finely chopped
16oz (450g) pasta
3 cups (0,75l) chicken broth
1.5 oz (45g) unsalted butter
1 1/4 cup (180ml) heavy cream
2oz (50g) cream cheese
3 oz (90g) finely grated fresh Parmesan cheese
Fresh chopped basil
Seasoning:
1 teaspoon salt
3 teaspoons Italian seasoning
2 teaspoons paprika
1 teaspoon garlic powder
¼ teaspoon black pepper
1. To make the instant pot creamy garlic parmesan chicken pasta: Combine all the seasoning ingredients (salt, pepper, garlic powder, Italian seasoning, paprika) and season the chicken pieces.
2. Turn on the pressure cooker and press the SAUTE function. Adjust to high. Quickly saute chicken on all sides then add chopped onion (or shallot).
3. Turn OFF the saute function and deglaze the pot with some of the chicken stock. Add the pasta and chicken stock and give everything a good stir.
4. Cover with the lid and lock it into its position. Turn the vent to the SEALING position. Press the MANUAL button (pressure cooking) and adjust the time to 3 minutes. When cooking is finished, release the pressure.
5. Stir in butter, heavy cream, cream cheese, grated Parmesan, and more spices if you like. Taste and add more seasoning if needed. Sprinkle with finely chopped basil and serve the instant pot creamy garlic parmesan chicken pasta immediately. Enjoy!
Korean barbecue tong dak chicken wings have grown substantially in popularity in Korea. These days, you can find them offered practically everywhere in South Korea, and the concept has been exported to the U.S. Tong dak is featured on menus from Baltimore to Chicago and San Francisco. Major South Korean restaurant chains such as Kyochon Chicken and Bonchon have opened locations in the United States, bringing their own versions of Korean barbecue chicken wings across the Pacific. These Korean tong dak chicken wings are juicy, spicy, and sweet, and it's impossible to just eat one. When choosing your fresh chicken wings and drumettes at the store, bear in mind that smaller wings (from younger chickens) are likely to be more tender, while larger ones will have more meat and may be juicier.
https://www.thespruceeats.com/korean-bbq-chicken-wings-2118689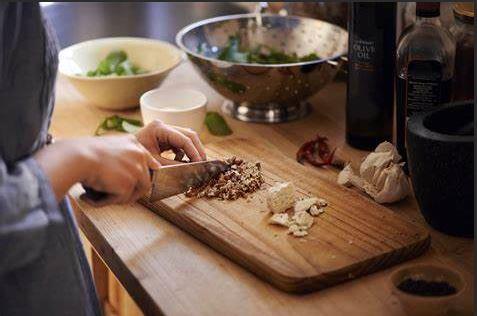 The Department of the Navy does not officially endorse any private companyor sponsor their products or services.